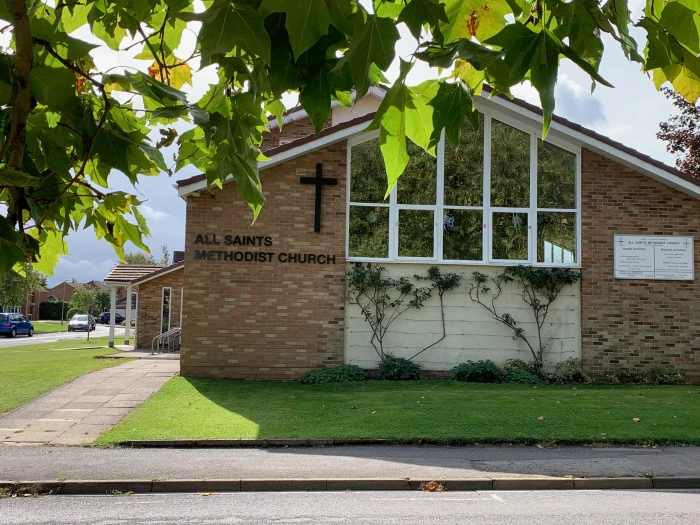 All Saints has rooms for hire for community groups and private parties, but no alcohol may be consumed or brought on to the premises. All events must finish by 10 p.m. The premises cannot normally be hired on Sundays. There is car parking for up to 14 cars; otherwise there is on-street parking nearby.
The ground floor of the building is fully accessible, and there is an induction loop system in the church for hearing aid users.
If you would like to inquire about prices or make a booking, please contact bookings@abingdonallsaints.org.uk
Hall
The hall is on the ground floor and is suitable for parties and for meetings of up to 60 people; tables and chairs are stored in the cupboards. Hall hire includes the use of the kitchen, which is equipped with a large hob and double oven and a refrigerator. There is a complete range of cutlery, crockery and cooking utensils, kettles, teapots, and two large coffee percolators.
Perry Room
This is a meeting room on the ground floor, suitable for up to 20 people. There is a small kitchen attached with kettles and crockery.
Upper Room
This is a small room on the first floor suitable for 6/8 people. Furniture includes low chairs and coffee tables.
Church
This is available only for meetings or occasional concerts. It is comfortable, with seating for 120 people, and there is a microphone system with loop.