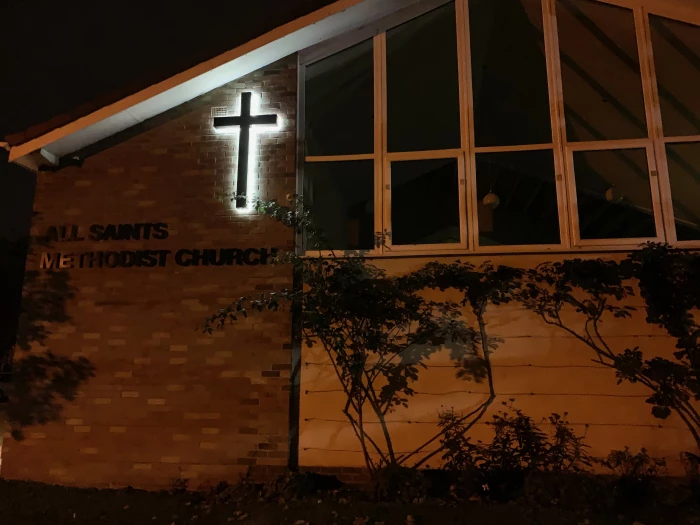 Dear Friends,
I sometimes ask people what Christmas means to them. Unsurprisingly different age groups give different answers. For some it is 'presents and Father Christmas'. Other people say that it is 'really for the kids'. Others remind us to keep Christ in Christmas.
In the lead up to Christmas we prepare for the coming of the Christ-child. We prepare for God coming amongst us. We prepare in hope and expectation that God is doing a new thing and we recall those words of the prophet who described the Messiah as 'Wonderful Counsellor, Mighty God, Everlasting Father, Prince of Peace' (Isaiah 9:6). With those words, perhaps there are two other aspects of Christmas that can fill our hearts and minds: Hope and Light of the World.
Hope, because whatever else is going on in the world and in our lives we know that God comes to us, comes to us as individuals and together as church. It is not a hope based on presents, or phone-calls, or who we will see over the Christmas period, rather it is a hope of God who reaches out to us and fills us with his love, his joy, his peace all of which seep into the depths of our souls, and tell us beyond doubt that Christ is here.
For me, Christmas would not be Christmas without the music and candles. Candle-lit Carol Services always have a very special atmosphere. All those candle flames remind us that Jesus came to be the 'Light of the World'. A timely reminder that Jesus came for everyone the world over. And light in darkness returns us to the theme of Hope.
Of course, the hope we have is in our God who sent his only Son, Jesus to be with us. Neither God nor Jesus promised that we would have a life so blessed that there would be no struggles at all. Far from it. But Jesus did promise to be with us in all things. It is easy sometimes to forget that in all things Jesus is with us. As we celebrate Christmas and look to the New Year, perhaps we also need to remember where our hope is found and even more readily call upon the Lord our God to guide us in his paths. When we place our hope in God, we know that we place our hope in a God who wants the very best for us.
As we move through Christmas and into the New Year, may we remember that the Christ-child who was born for us at Christmas, grew up, and is with us always.
May you have a truly blessed Christmas.
Ian